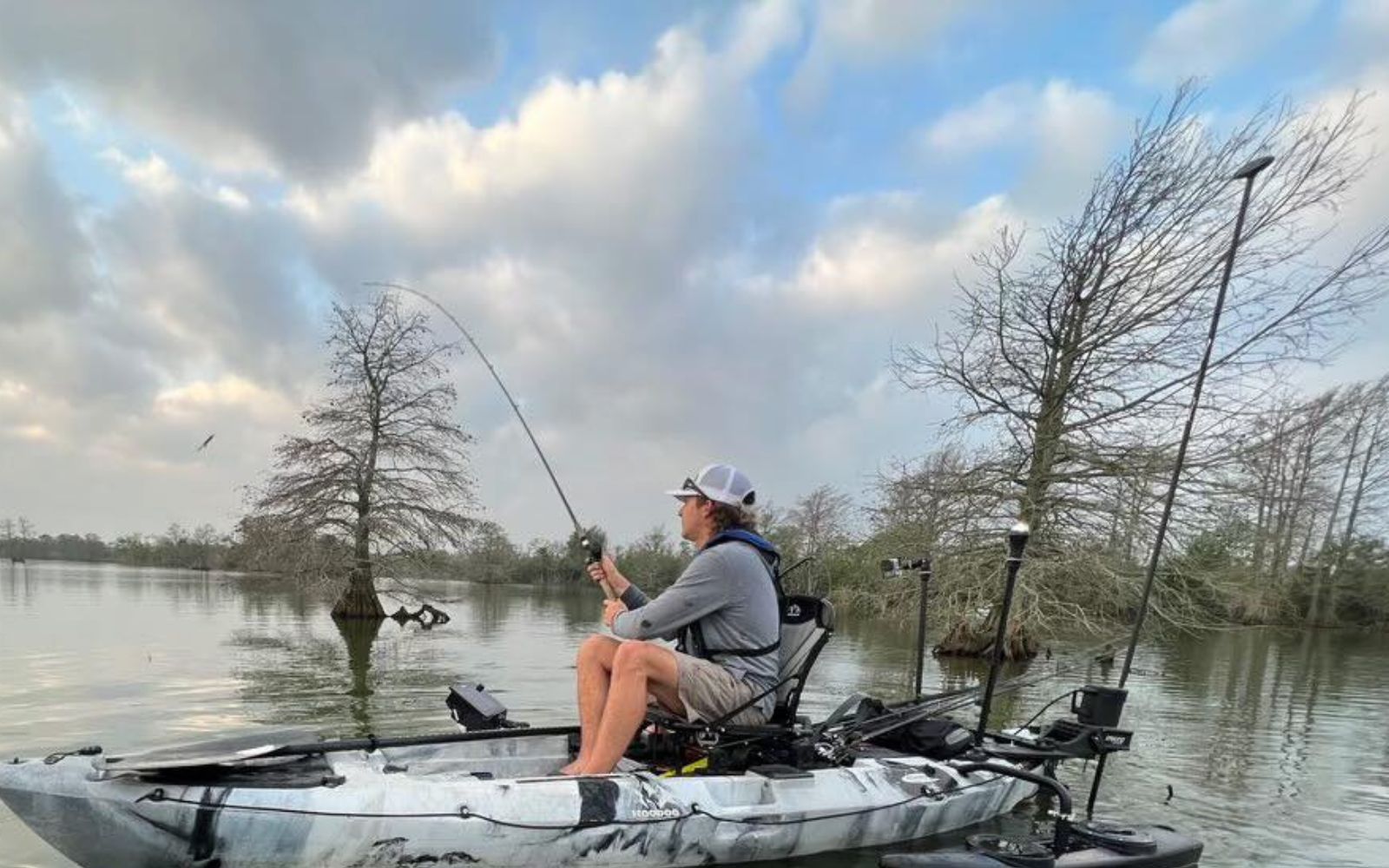 The Best Hoodoo Kayaks For Fishing
Christopher Harshbarger
Fishing in Hoodoo kayaks is an exciting way to reach new waters and find those good catches. Whether you are fishing in a small pond, or the open ocean, Hoodoo Kayaks has the perfect kayak to meet your needs.
The choices in Hoodoo Kayaks range from the stability of the stand-up platform to the light and nimble hull, depending on your comfort level in these vessels. Dozens of kayaks are built specifically for fishermen and they all offer you a unique combination of speed, size, and stability, along with fishing features.
You won't find a one-size-fits-all in fishing kayaks. The different models on the market today and available at Hoodoo Kayaks will ensure you find the perfect fit for your body type and comfort levels in kayaking. These are some of the best Hoodoo Kayaks for fishing that you can choose from.
Hoodoo Kayaks for Fishing
A lot of fishermen prefer the SOT (self-bailing, sit-on-top) kayaks for fishing (especially saltwater fishing.) These models are safer because if they roll over, they will not fill with water. These models also give anglers more room to move. The SOT models even allow enough room to throw your leg over the side when you have to reel in that big catch.
Another feature fishermen look for in fishing kayaks is propulsion. A basic kayak is propelled by your paddling power. Pedals are an option in most kayaks now and are popular with fishermen as it frees up your hands for casting and reeling in fish.
These are some you'll find at Hoodoo Kayaks:
Hoodoo Tempest 120P Pedal Drive Kayak

The Tempest is available in these colors:

Gray mist

Blue lagoon

Molten lava

Marine reef

Purple haze

The Tempest 120p Pedal offers the convenience of a pedal drive along with the hand-controlled rudder. You can place the paddle in its holder, lean back in the comfortable frame seat, and pedal. Pedaling the kayak leaves your hands and arms free to cast for fish as you move towards that great fishing hole. The Tempest 120P Pedal Drive Kayak is streamlined with a hydrodynamic hull. It is distinctively designed with a hand-controlled rudder system in a recessed position so you can pedal with accurate control.

Hoodoo Tempest Hybrid 120 Kayak

The Tempest 120 Hybrid Kayak comes in these colors:

Gray mist

Blue lagoon

Molten lava

Marine reef

Purple haze

Hoodoo Kayaks has the Tempest 120 Hybrid, which boasts a cross between a fast track kayak and an angler. You can use this model to streamline through the waters, or sit back and relax as you throw out a line for fishing. The Tempest 120 Hybrid is uniquely designed with a distinguished tracking fin for paddling straight with the option to go with a pedal drive system.

Hoodoo Impulse 105/120 Dual Drive Kayak

The Impulse Dual Drive Kayak comes in these colors:

Marine reef

Purple haze

Limetreuse

Sand storm

Blazin coral

Radiant citrus

With the Impulse Dual Drive from Hoodoo Kayaks, you get a revolutionary ultra-stable kayak. Options for this model include multiple propulsion perfect for any fishing trip. The unparalleled flexibility you'll experience with the drive system includes; bi-directional pedal drive with a propeller, single direction fin drive, and electric drive. When fishing from the Impulse 105, you will appreciate the multi-directional adjustable seat. This seat can even be adjusted in height.
These are some of the best Hoodoo Kayaks for fishing, but not the only ones we carry. You will find a large selection of kayaks to meet anyone's needs at our location. Whether you want a kayak for simply enjoying the waters or are looking for a way to reach the best fishing holes, Hoodoo Kayaks has a model for you.
Where to Find the Best Hoodoo Kayak for Fishing
Hoodoo Sports opened in 2019 as a family-owned business. We provide mid-range, high-quality outside equipment to make your time outdoors the best it can be. We believe everyone deserves to be comfortable and able to enjoy their time outside. If your favorite outdoor activity is fishing, we have the best kayak to meet your needs.